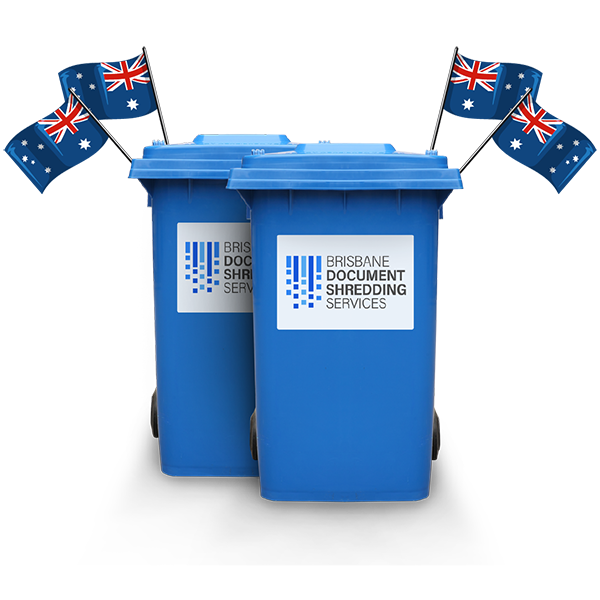 DOCUMENT SHREDDING SERVICES PROVIDER
Our prepaid document shredding bins services are an easy way to dispose of your confidential documents.
Fees may apply to Regional areas
DOCUMENT SHREDDING SERVICES
Really have to say how great Brisbane shredding is in terms of professionalism. They are always on time and we never have a problem. They have our complete trust.
If you need documents destroyed securely then you wont find a better company. They dropped the bins at our office and picked them up when full. Perfect service!
We use the shredding bins they deliver and pick up when full. It takes the stress from ourselves knowing that everything is taken care of to the highest quality. Could not recommend higher.
We stay competitive and provide fair pricing for our top quality service and we accept all major cards for payment.
We provide you with prepaid bins for document destruction service so that you can free up your office with document cluster and be more productive.
Our friendly customer service representatives are here to assist you with your document destruction needs.
We use the top quality industrial shredder to destroy documents and records. Once the destruction happens, it can't be undone.
When you run any kind of business, documentation and data is a core part of the process. There are so many different things you can do that will help you with this, and it is essential to make sure you look after and protect this data as much as you possibly can. As such, you need to hire the right people to look after this for you and ensure you are dealing with document disposal in a secure and professional way.
As a business owner, you need to understand the importance of this kind of thing and recognise why it matters. At Brisbane Document Shredding, we have attempted to position ourselves as a market leader when it comes to document shredding and disposal. You should get in touch with us right now to work out a plan that benefits your business needs and can help you achieve success moving forward.
We provide the best document shredding services in Queensland to protect your privacy and personal data.
Established in 1990, we have been providing Secure Document Destruction Services to private households, small, medium and large businesses in Queensland and Brisbane. We are one of the most trusted service providers across Queensland.
Brisbane Document Destruction Service is 100% Australian owned and operated – we specialise in document destruction for Office, Commercial, Government and Residential across the entire state of Queensland.
Brisbane Document Destruction Service was founded in 1990, specifically to provide a crucial service to small, medium, and large businesses in and around Brisbane. We dedicated our time to earning the trust of business owners across the land.
With over a quarter of a century industry experience, more than 23,000 secure bins available, and 12 experienced drivers working for you, we are one of the industry leaders for document destruction across Australia.
We are a company dedicated to giving businesses of all sizes an essential and hugely important service that they need to help their businesses grow.
Brisbane Document Destruction Service can process all your document destruction needs. We offer the guarantee that your document will be disposed of and destroyed securely and immediately. We are proud to say that all throughout the years, we have lived up to the clients' expectations.
We service Brisbane, Gold Coast, Sunshine Coast, Mackay, Toowoomba, Bundaberg, Townsville, Cairns, Hervey Bay, Rockhampton and more. We pride ourselves on prompt reliable service and guarantee security by providing a Certificate of Destruction for all document destruction.
We perform confidential document disposal and secure document shredding for ALL types of documents, records destruction, Bin or Bag supply & pickup service.
Document Shredding & Disposal
Our core mandate is to provide important and secure document shredding & disposal services that will provide peace of mind to businesses and individuals, and will help businesses to comply with business laws concerning data protection. Our motto is to focus on 100% customer satisfaction, and this is something we seek to achieve by offering secure and organised shredding and document destruction services. We will collect and securely dispose of confidential documents including things like medical records, business records, personnel records, office files, and many more.
Brisbane Document Destruction Service
We provide you with a prompt and timely service to suit your business needs. Our client base ranges from small businesses to corporate offices. Providing Best document destruction service to the Queensland area is our main goal. Attaining 100% customer satisfaction is what we work for.
So, you might be wondering why you should pick us over another company that might offer similar services. What is it that makes us stand out and gives us that USP that is so important to you as a customer? Well, we are very proud to be an Australian company, and we feel this informs a large part of what we do as a business. We offer secure bin services, an excellent array of prepaid options, and a guarantee of customer satisfaction at the same time. We have fair pricing, making appointments are easy, and, what's more, we service the entire of Queensland too.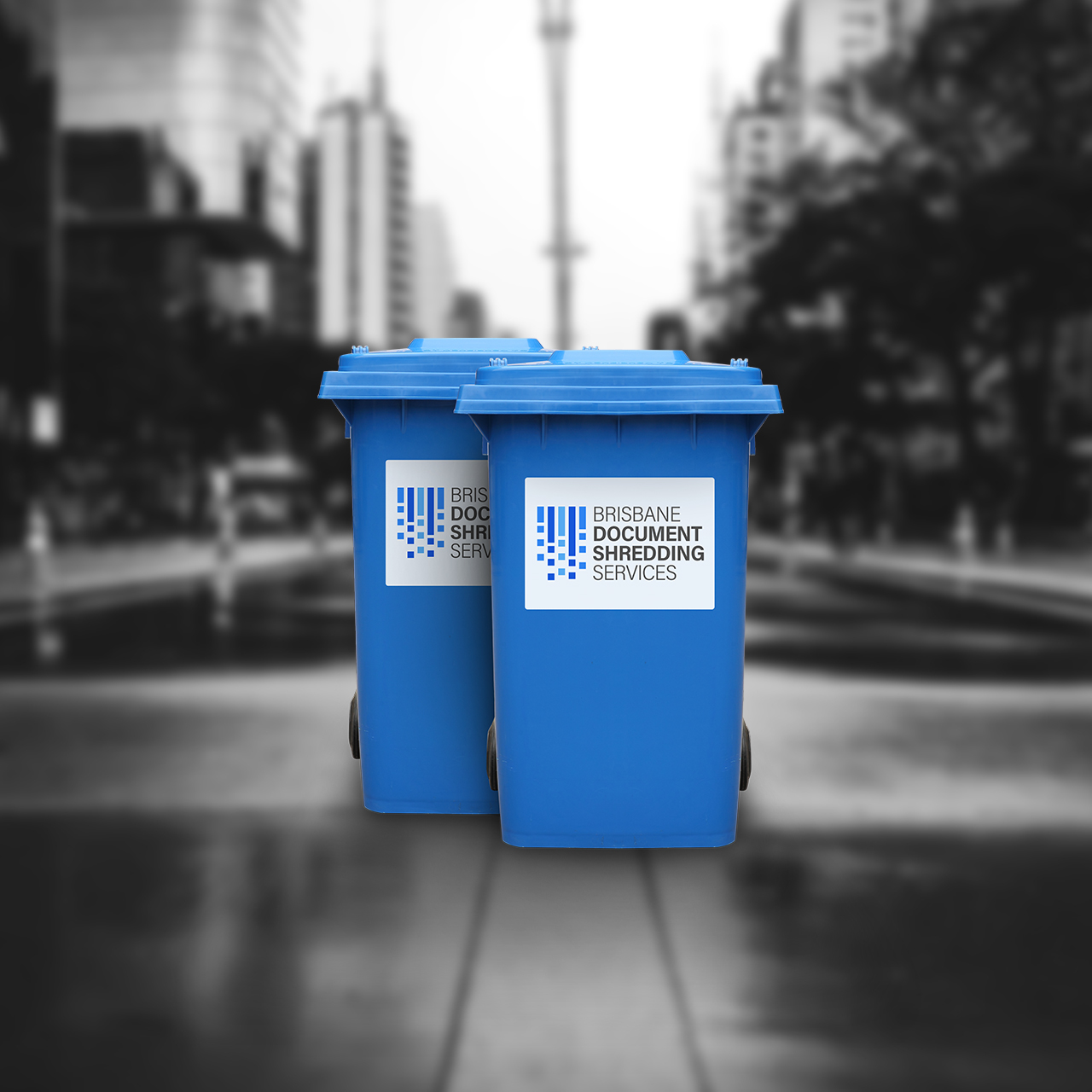 If you are looking for safe and secure methods of documentation shredding and disposing sensitive data, we can help you. Get in touch with one of our document shredding representatives today and we can discuss the options that best suit you and your business needs. This is something that plays a massive role in helping to keep your company professional and secure, and preserving your reputation as much as possible in the document disposal process.